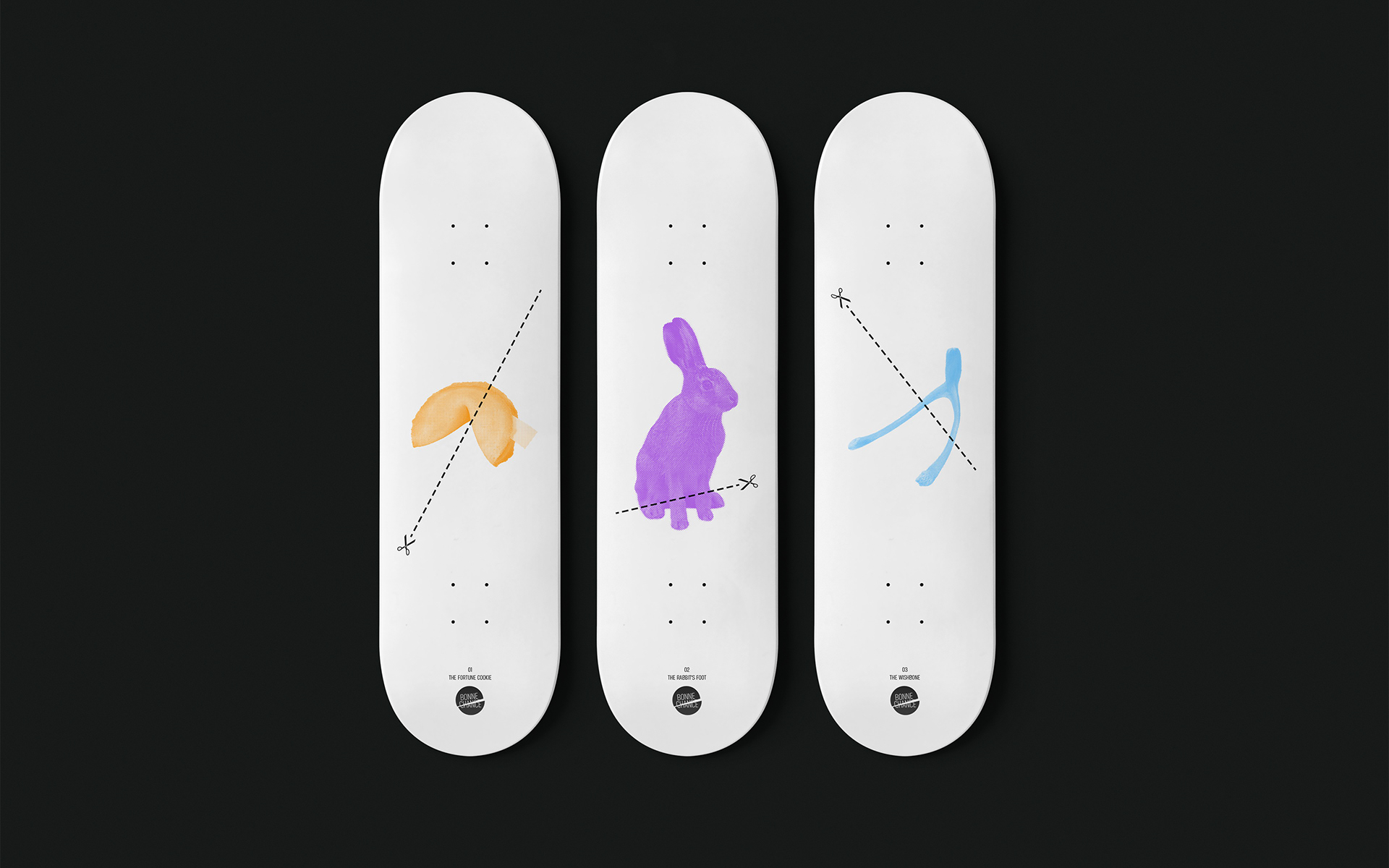 Le projet
Bonne Chance est une série de 3 skateboards mettant en lumière le paradoxe suivant :
atteindre la positivité de la chance par la négativité de la cassure et de la destruction.
Bonne Chance ("good luck" in English) is a series of 3 skateboards that tries to shine a light on that paradox: reaching the positivity of luck by the negativity of breaking and destruction.
​​​​​​​
PS: Dear english-speaking friends, sorry for possible language mistakes. I did my best.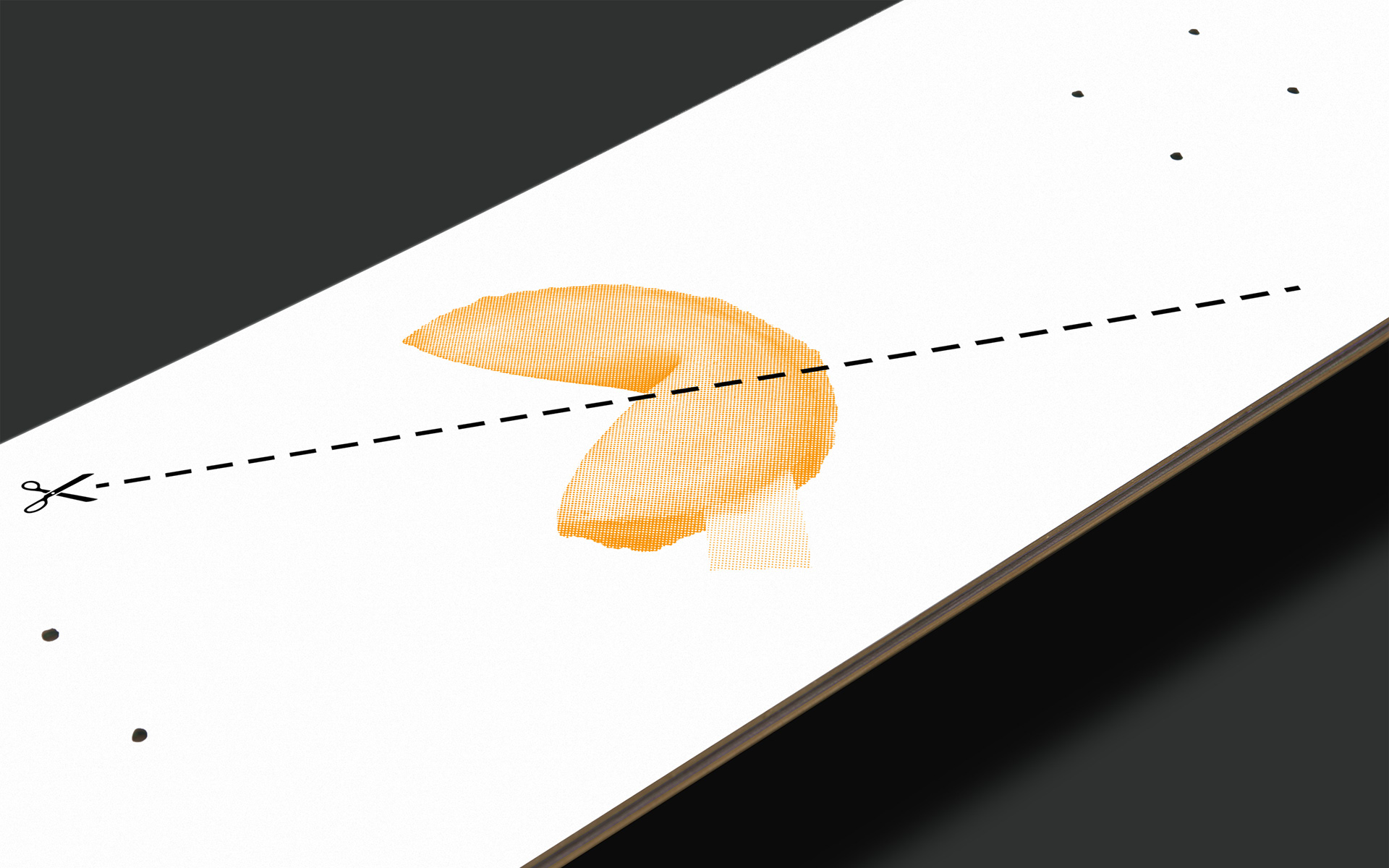 01. Le biscuit de la chance
​​​​​​​
01. The fortune cookie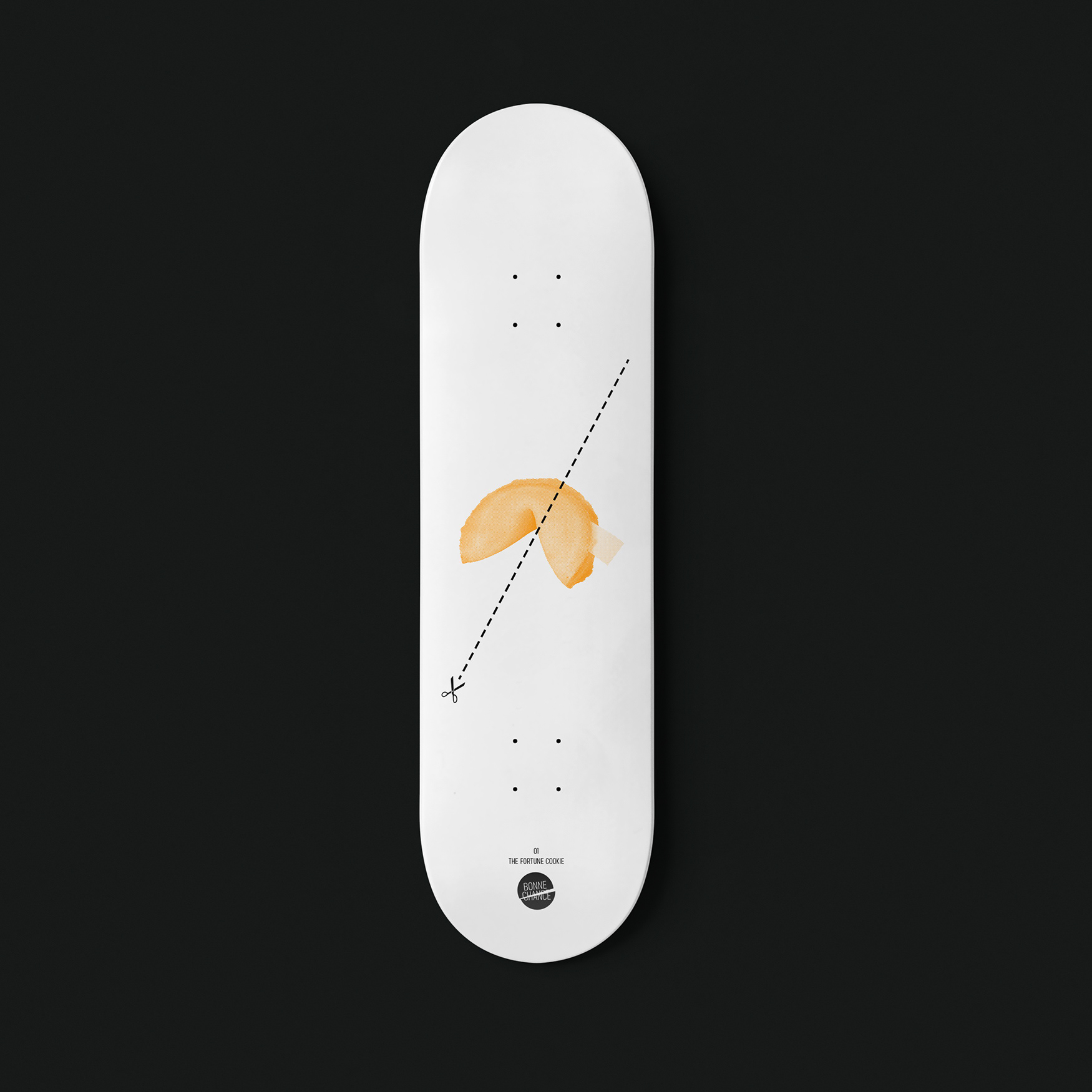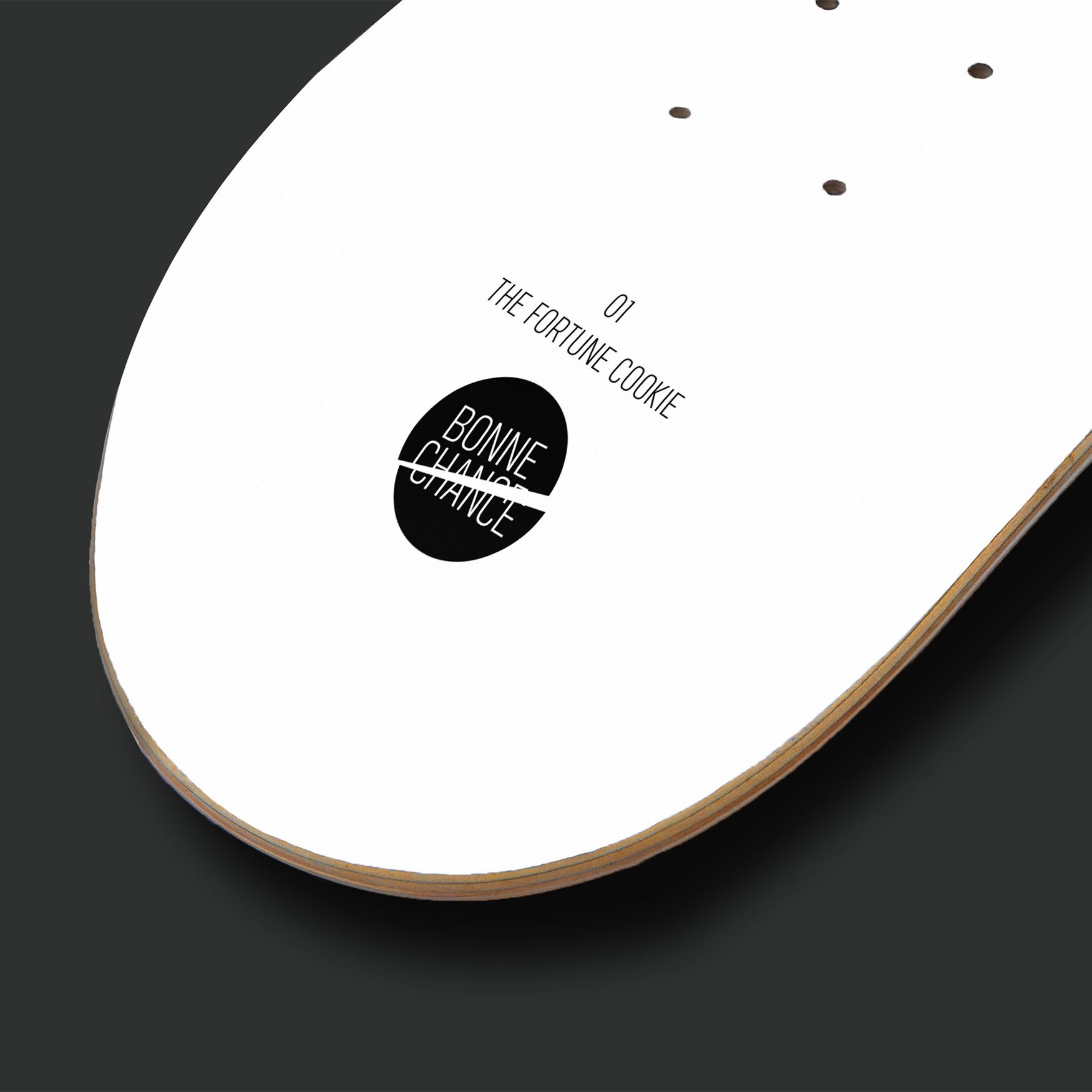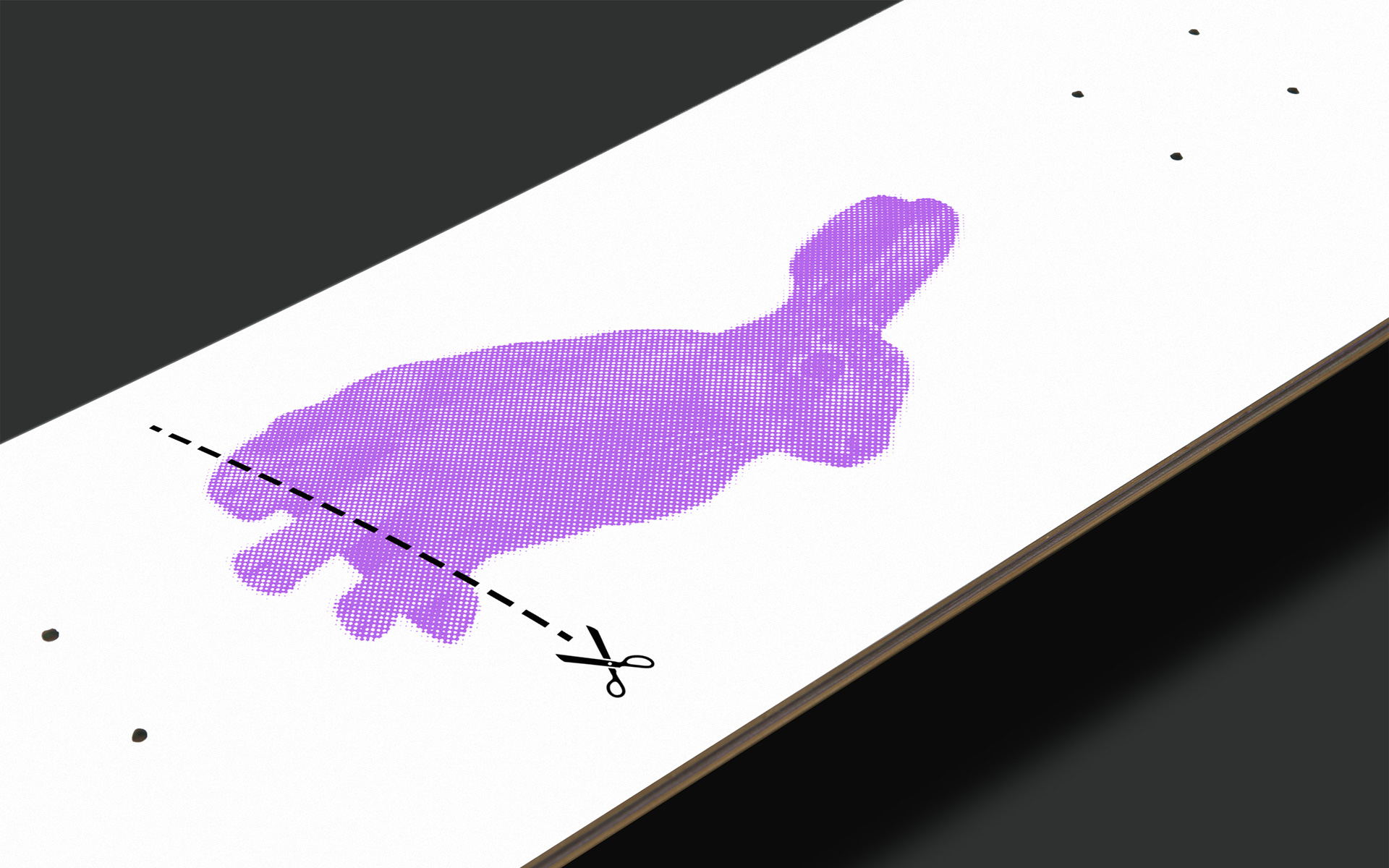 ​​​​​​​
02. The rabbit's foot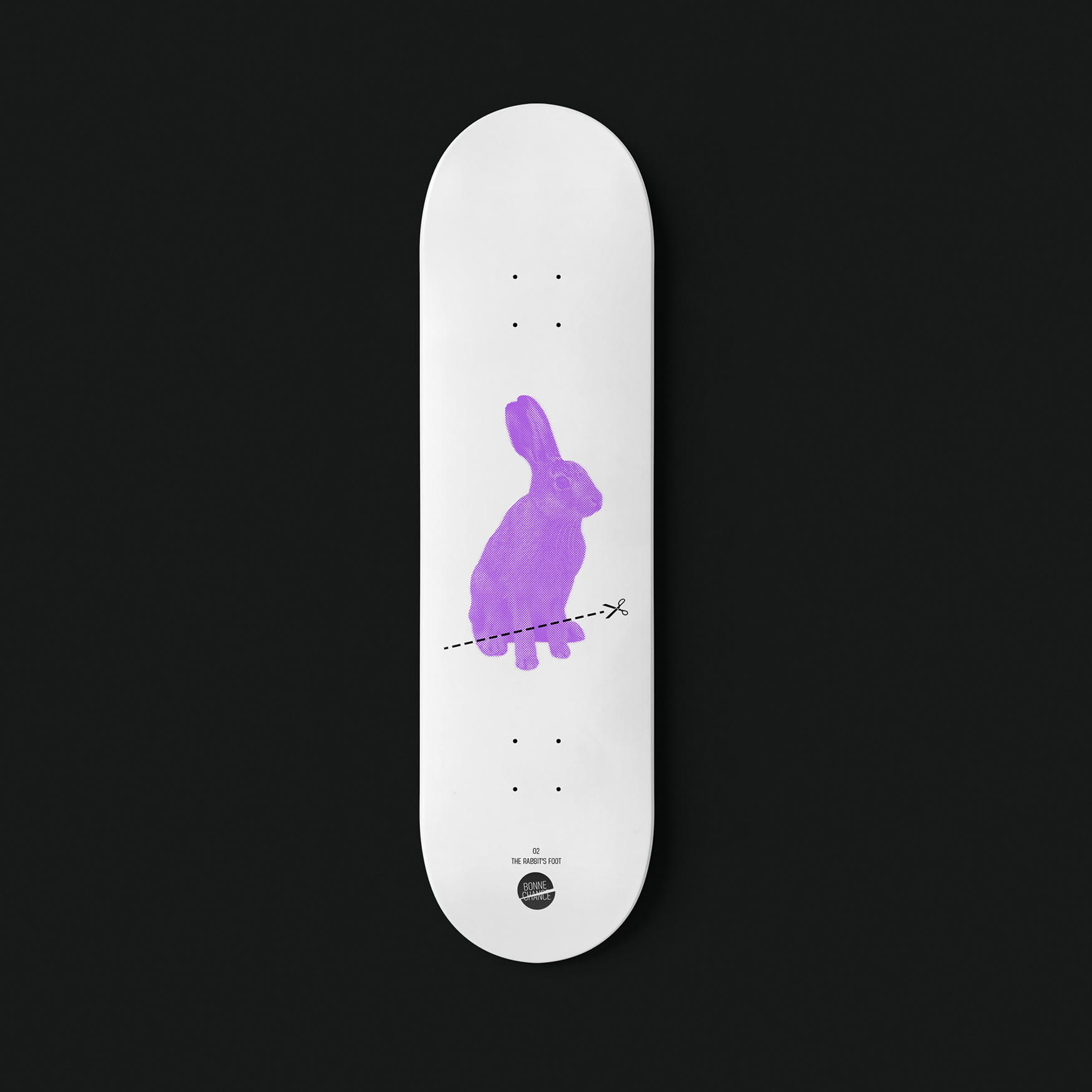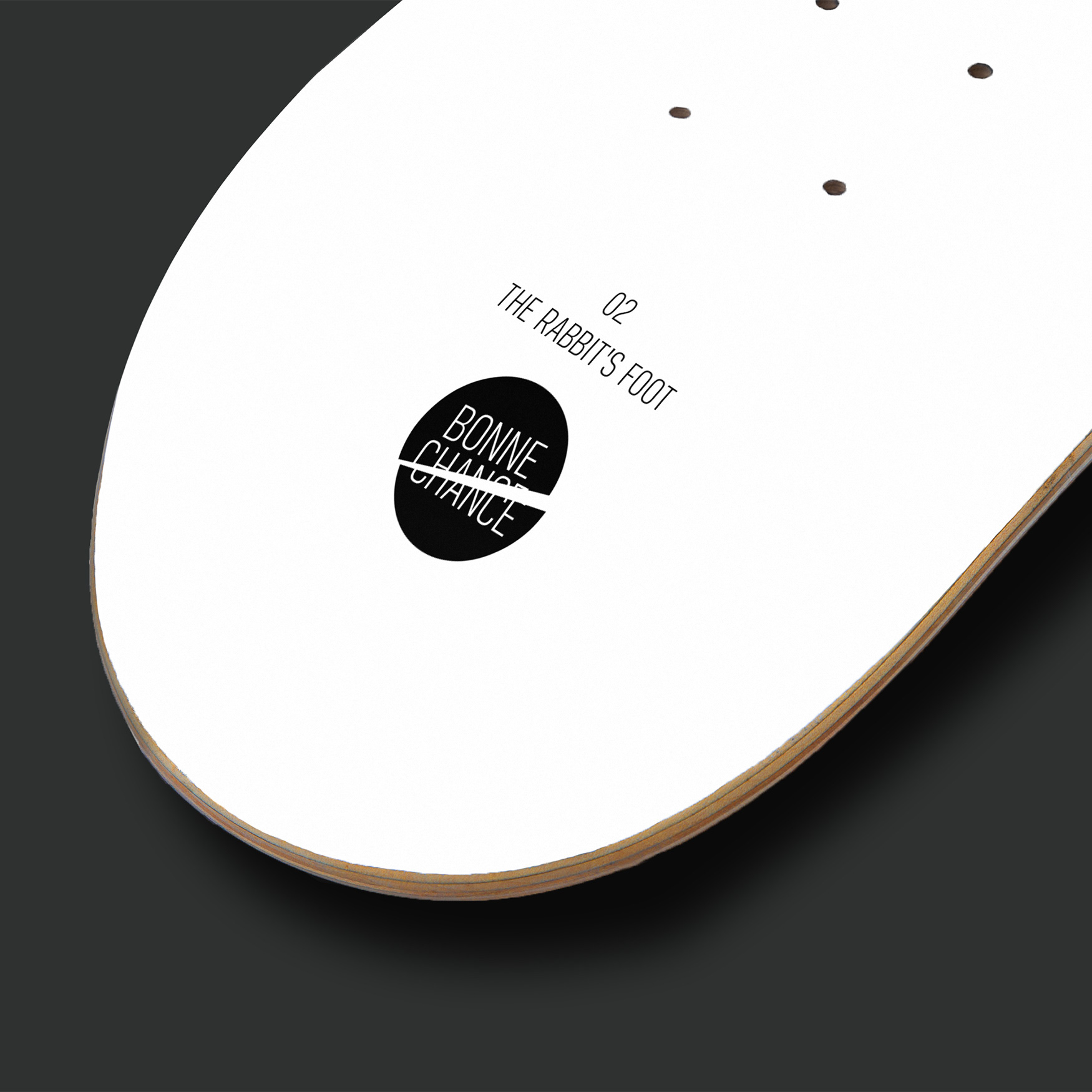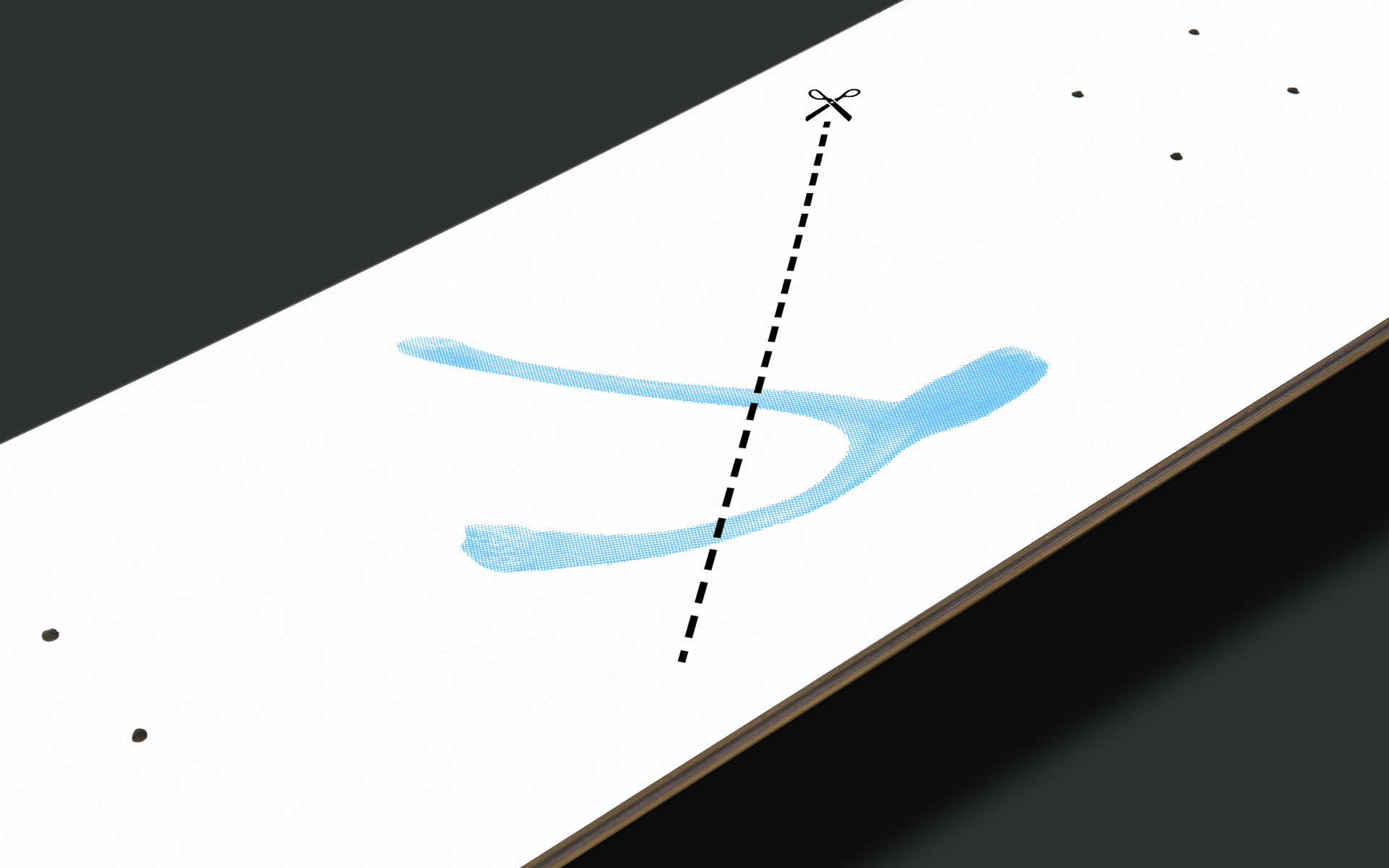 03. L'os de vœux
​​​​​​​
03. The wishbone