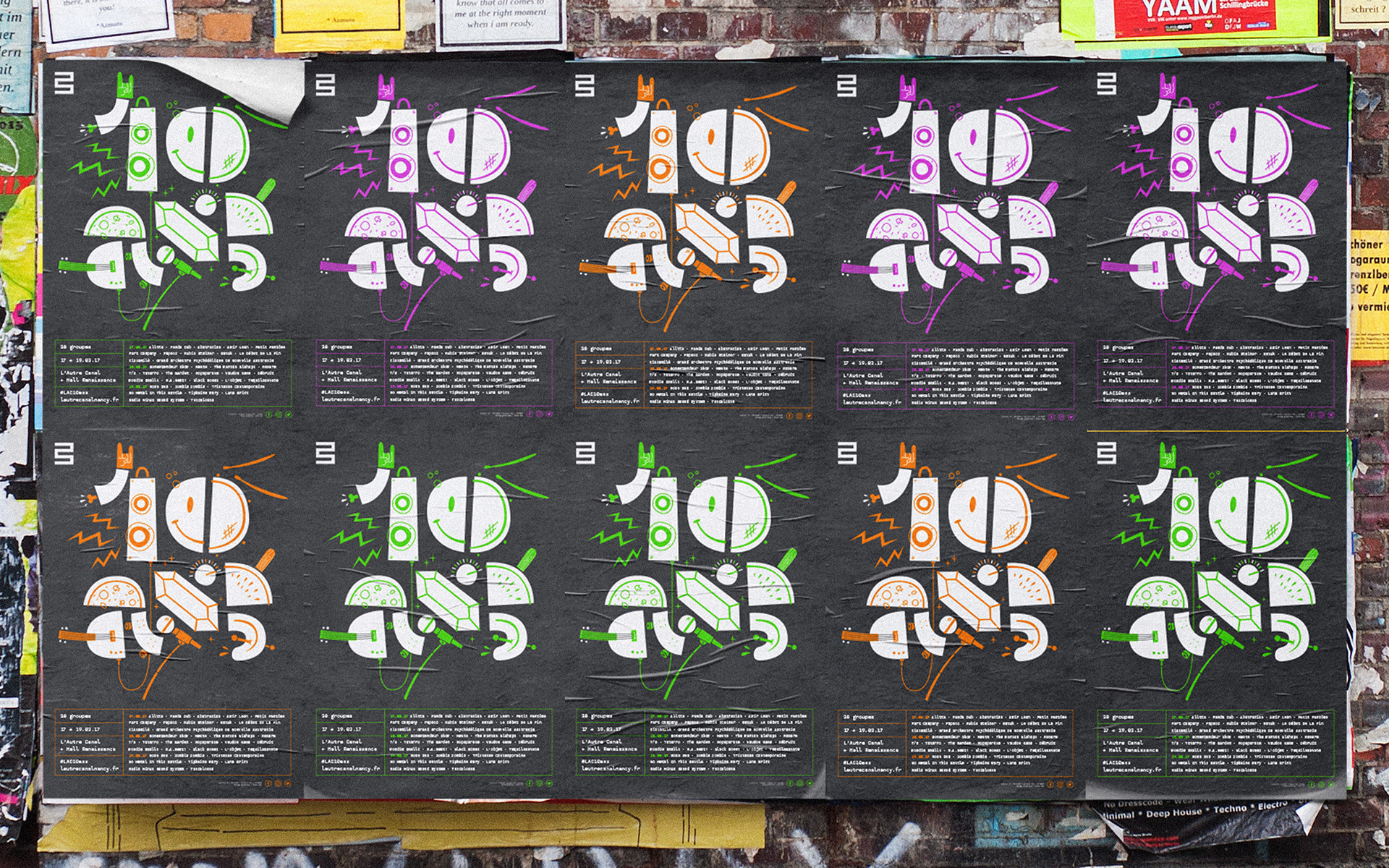 L'Autre Canal : 10 Ans
Identité visuelle 
/ Visual Identity
Le projet
Situé à Nancy, L'Autre Canal est un espace de concert et de création tourné vers les musiques actuelles. Pour ses 10 ans, la structure a diffusé un appel d'offre ayant pour objet la création de l'identité de l'événement ; appel d'offre auquel j'ai répondu mais n'ai pas été retenu. Voici ledit projet non retenu.
Located in Nancy (France), L'Autre Canal is a creation & gig venue heading towards contemporary music. For the structure's 10th anniversary, bids to design the event's identity went out to public tender. I had a chance to respond that tender but my project was rejected: here it is.
​​​​​​​
PS: Dear english-speaking friends, sorry for possible language mistakes. I did my best.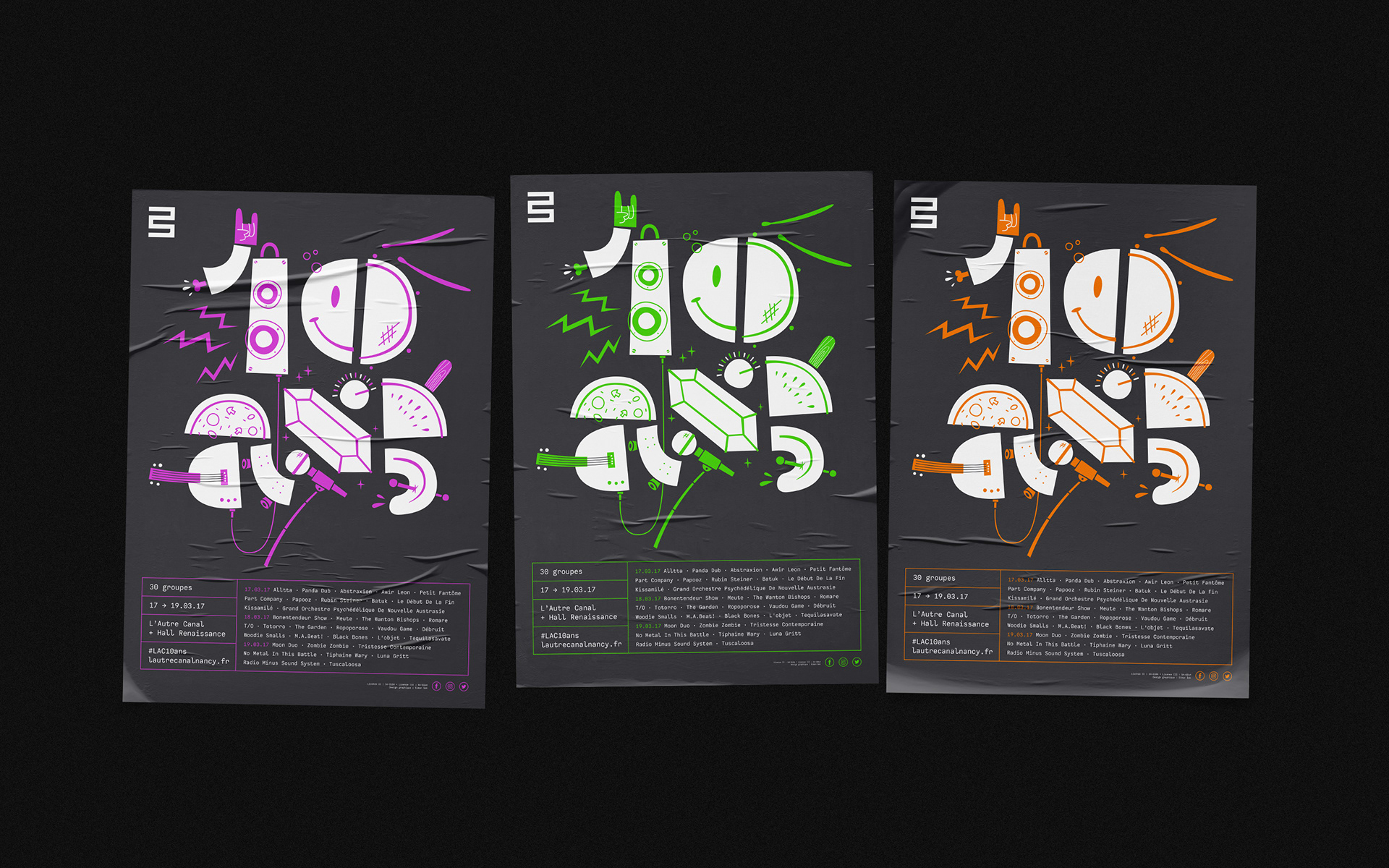 Concept
L'idée était de représenter l'éclectisme et la richesse culturelle de la structure par le biais d'une typographie modulaire. Chacun des modules, même unique et indépendant, est subtilement lié à ses pairs afin de donner vie à la signature typographique, donc à L'Autre Canal.
The idea was to represent the eclecticism and the cultural richness of the structure using a modular typeface. Each one of these modules, even unique and independent, is slightly linked to its related in order to give life to the typographic block, and so to L'Autre Canal.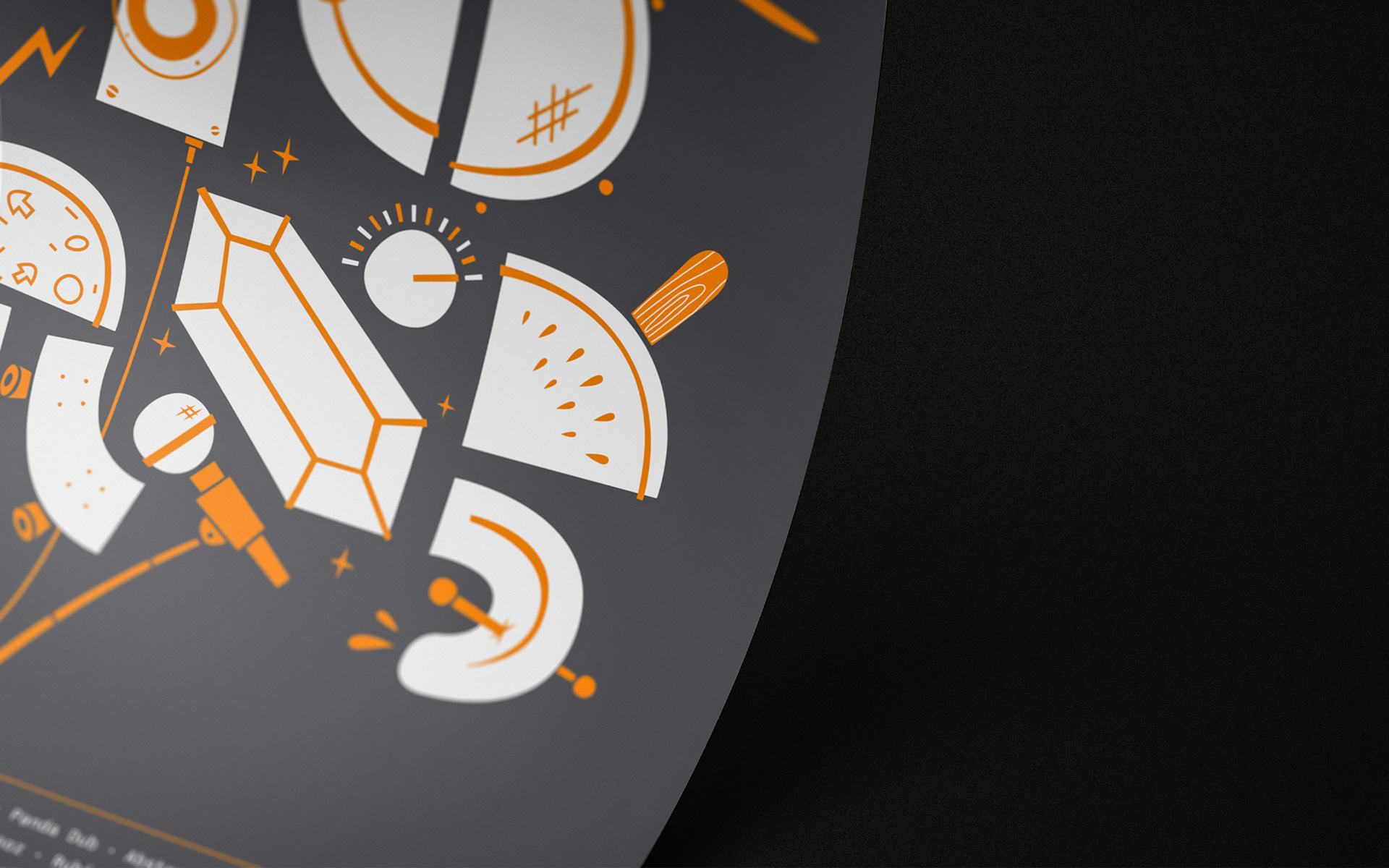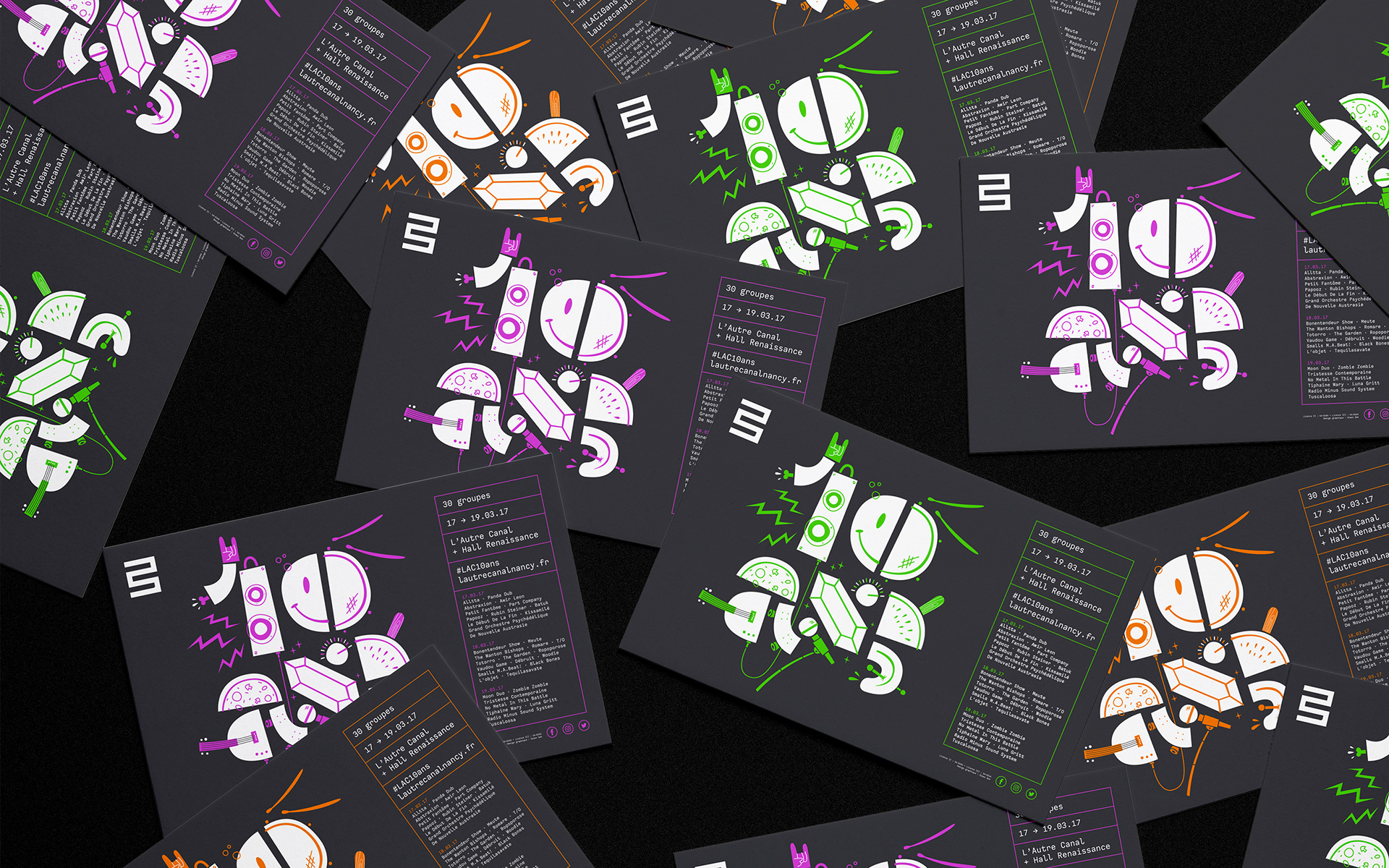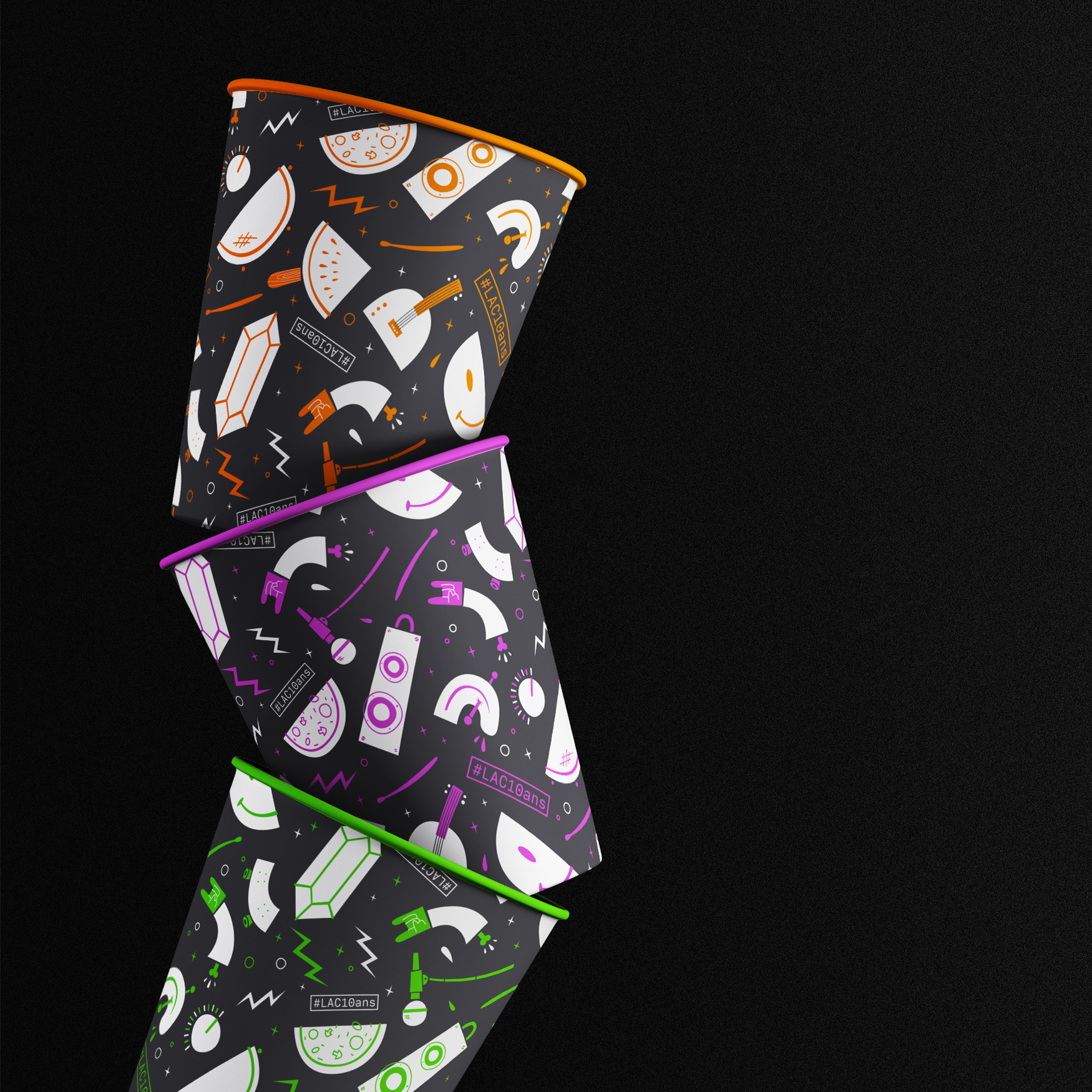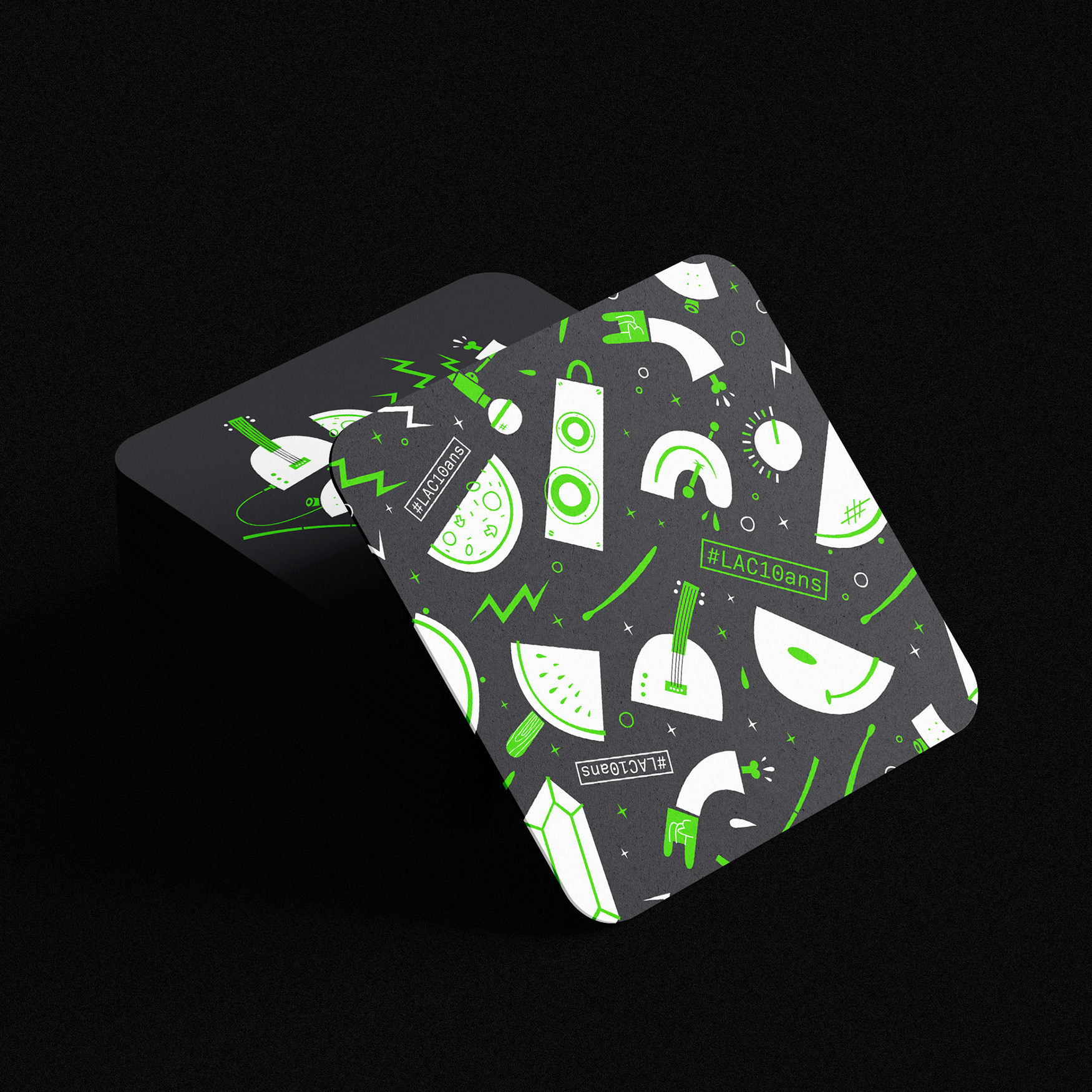 Goodies
Verres en papier, sous-bocks, tee-shirts adultes et enfants, sacs en toile.
Paper cups, coasters, tee-shirts (adults & kids), tote bags.