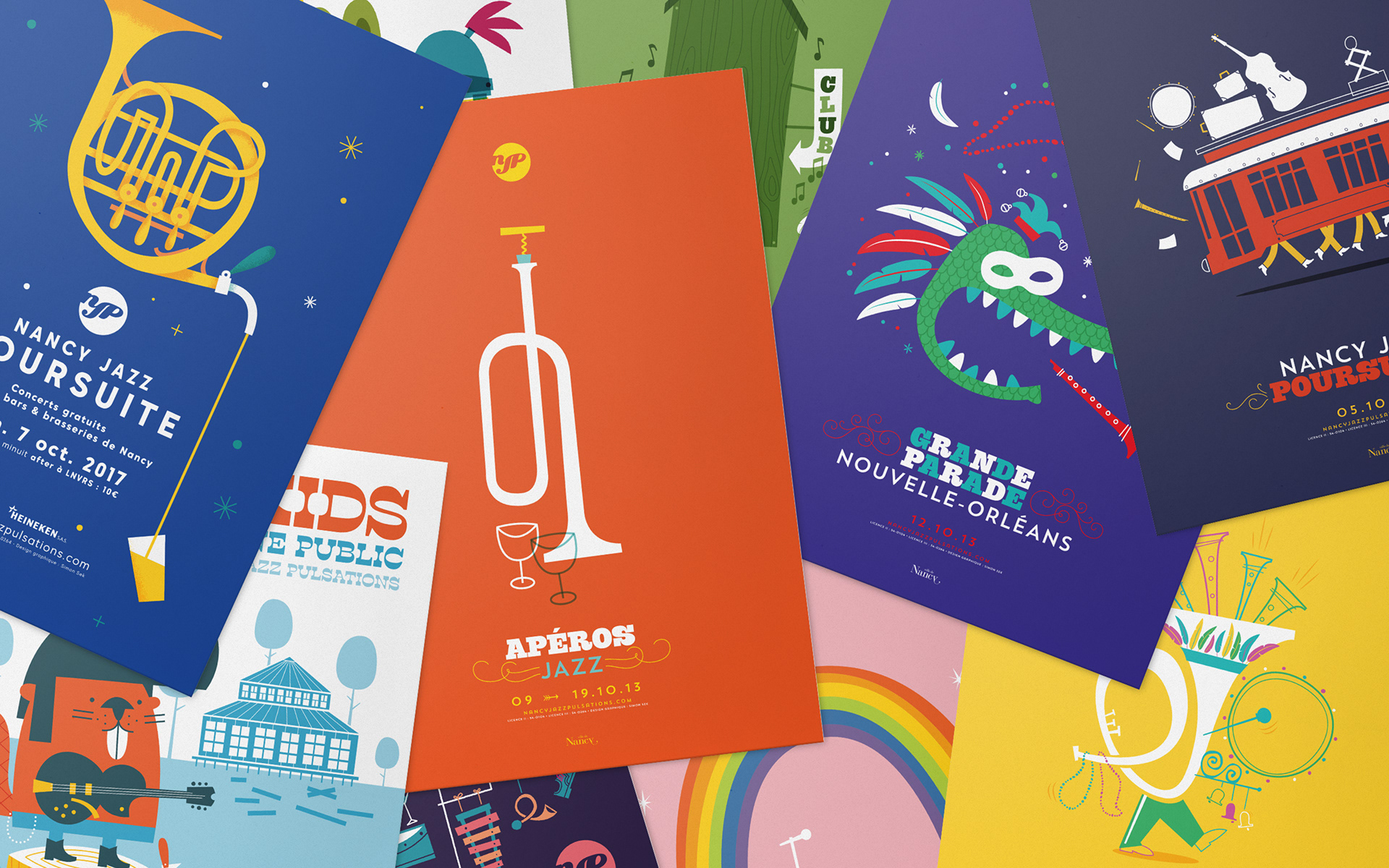 Nancy Jazz Pulsations
Série d'affiches 
/ Poster series
Le projet
Depuis sa première édition en 1973, le festival Nancy Jazz Pulsations (NJP) revient annuellement animer la ville de Nancy pendant une dizaine de jours. Au programme : concerts, fanfares & orchestres dans les rues et les parcs de la ville, animations musicales pour petits & grands, etc. Depuis 2009, je collabore régulièrement avec le festival sur la création d'affiches, flyers ou livrets pour des événements annexes aux NJP.
Since its first edition in 1973, the Nancy Jazz Pulsations (NJP) festival takes place every year in the city of Nancy for about 10 days. Gigs, brass bands all around the city's streets & parks, musical events for kids and adults, etc. Since 2009, I regularly work for the festival, creating posters, flyers or leaflets for additional cultural events related to the NJP. 
​​​​​​​
PS: Dear english-speaking friends, sorry for possible language mistakes. I did my best.
2011
01. Apéros Jazz
02. Nancy Jazz Poursuite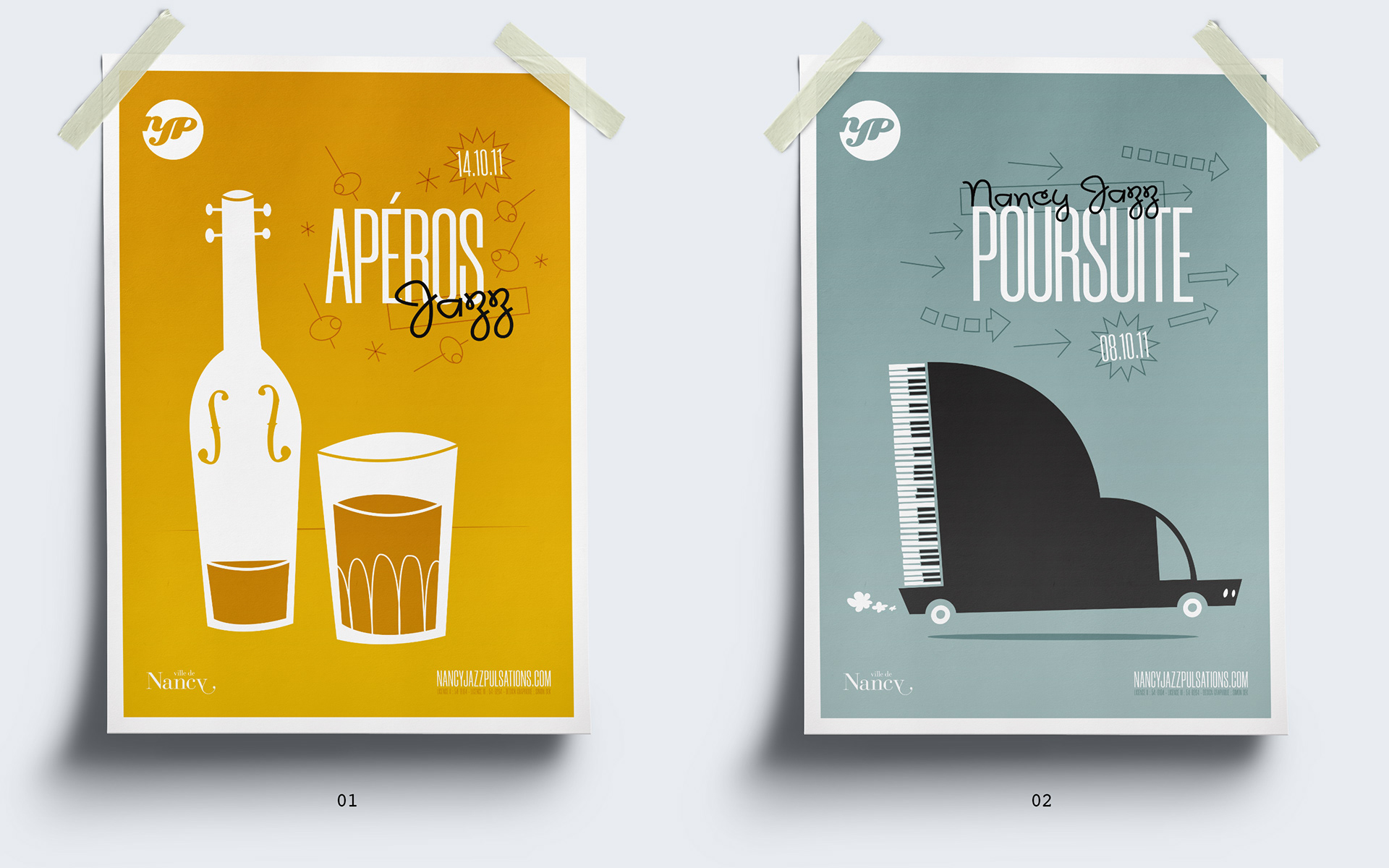 2013
01. Apéros Jazz
02. Pépinière en fête
03. Nancy Jazz Poursuite
04. Grande parade Nouvelle-Orléans
05. Déambulations d'après-midi
06. Concerts Magic Kids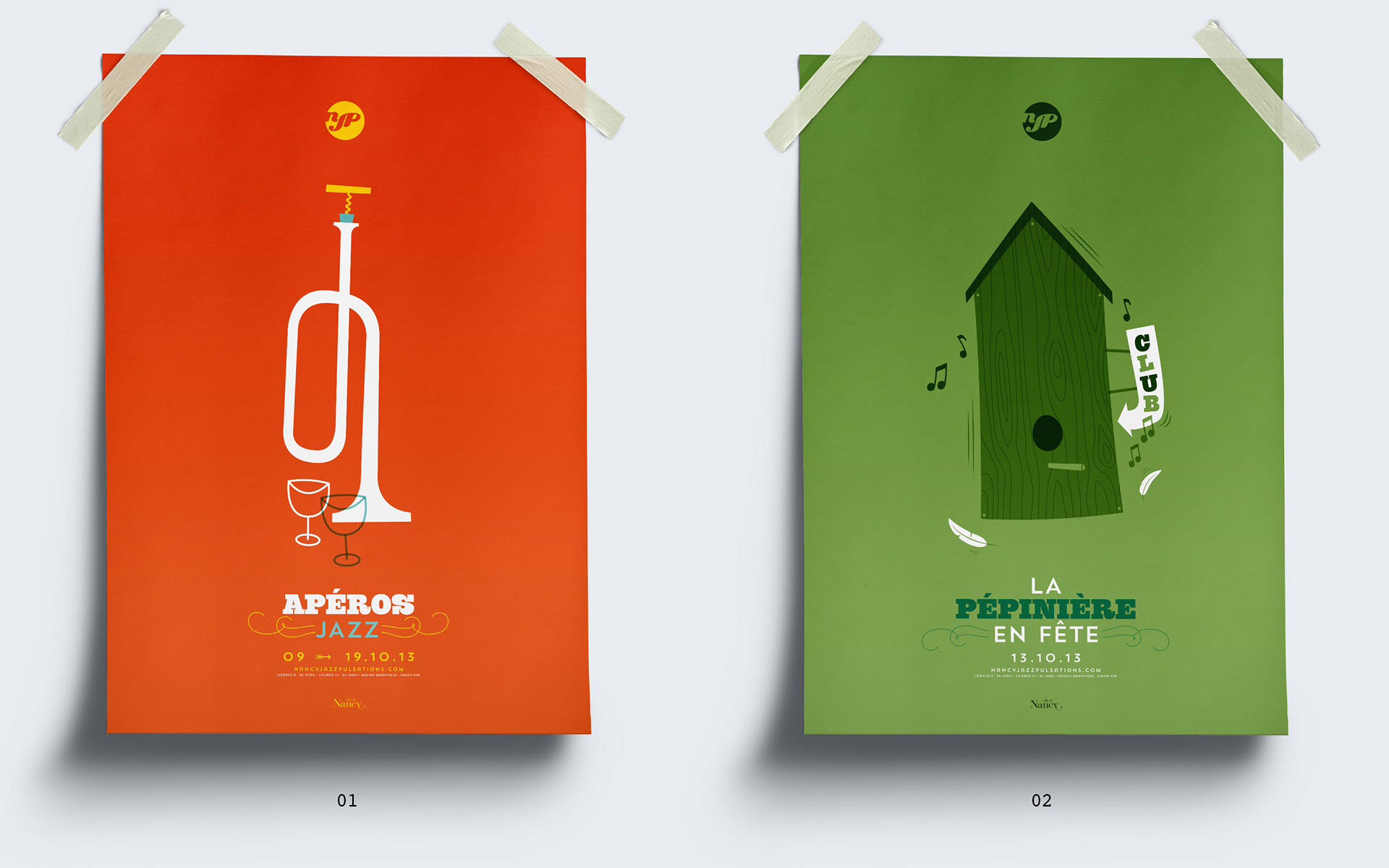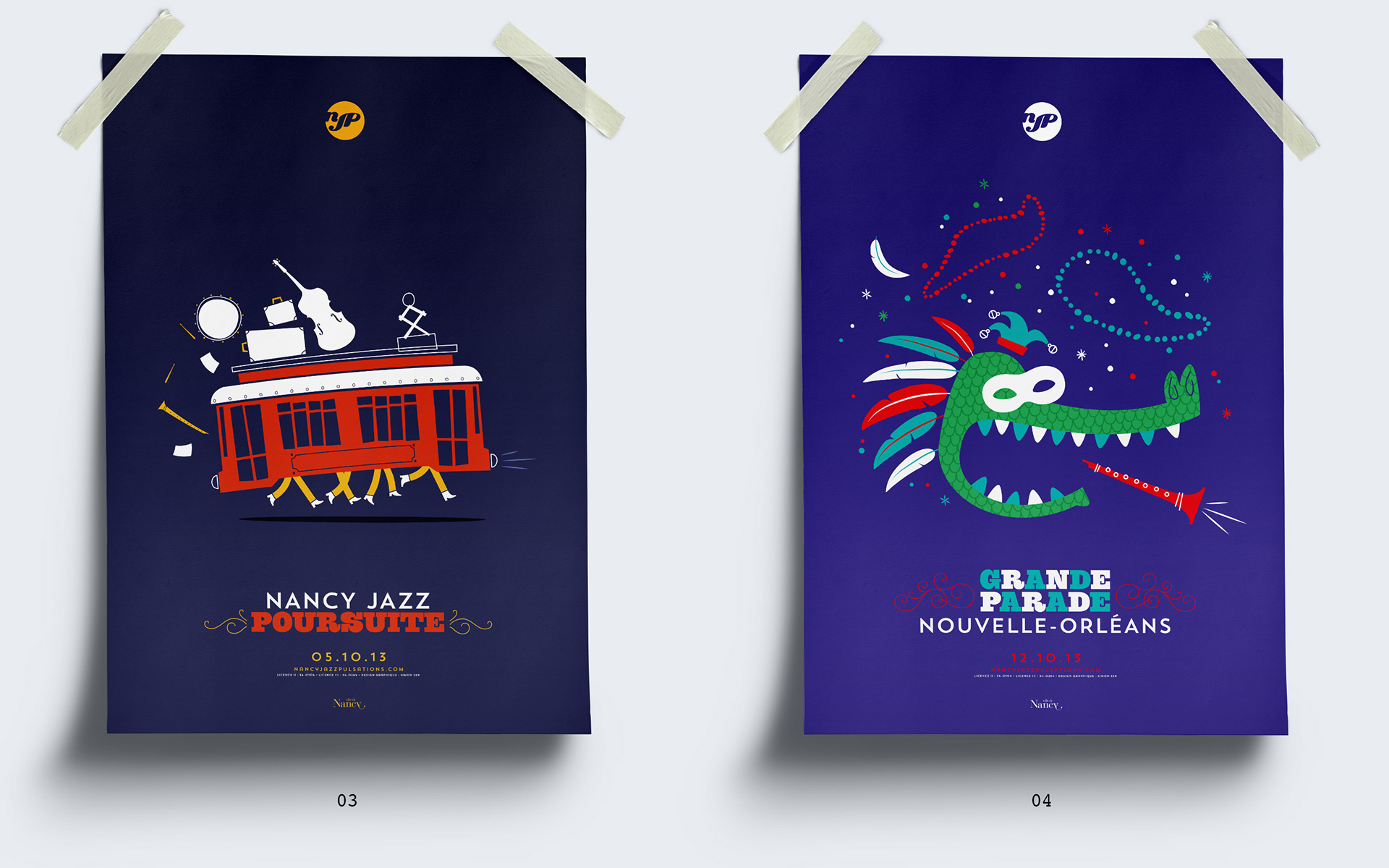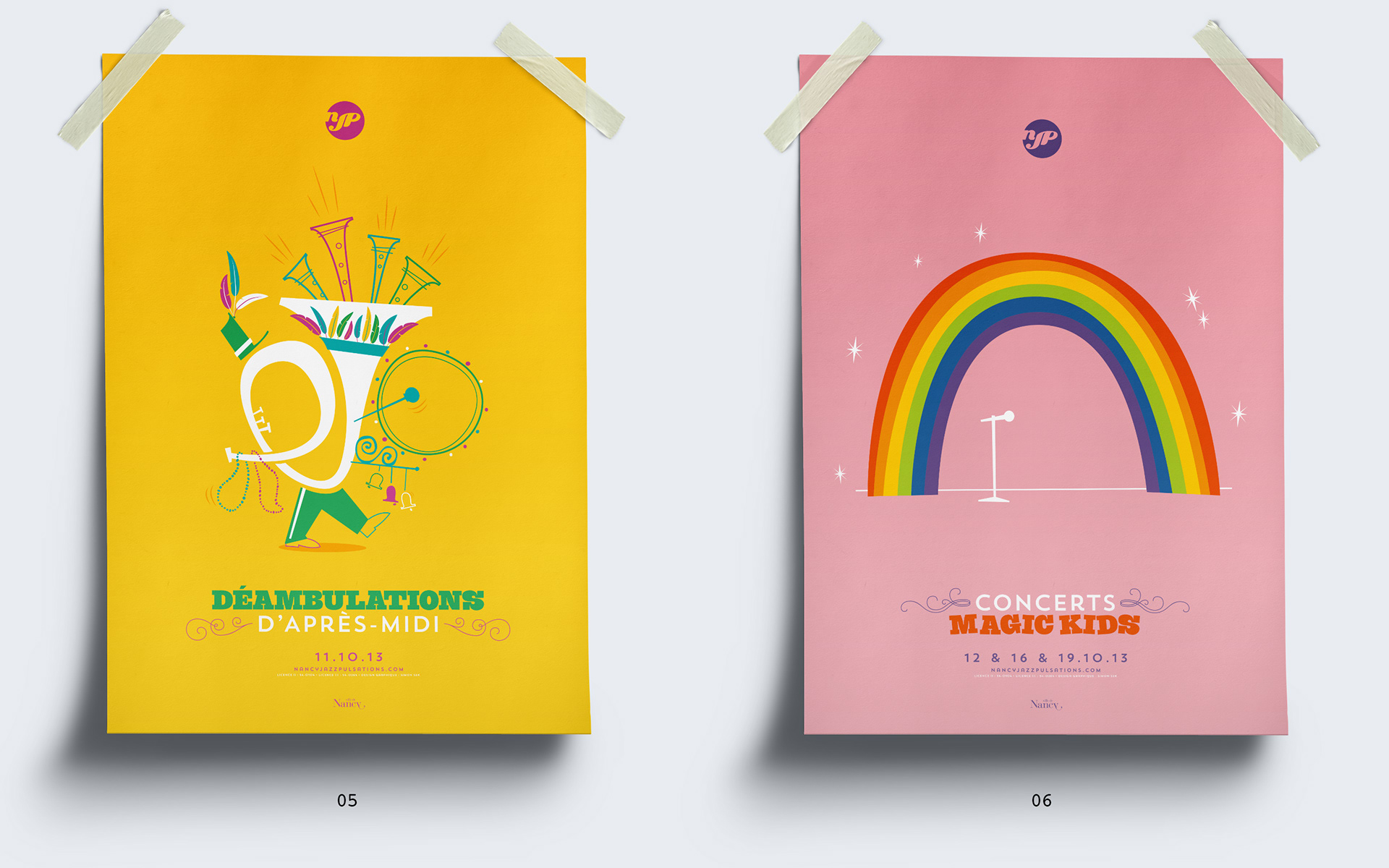 2016
01. Nancy Jazz Poursuite
02. Magic Kids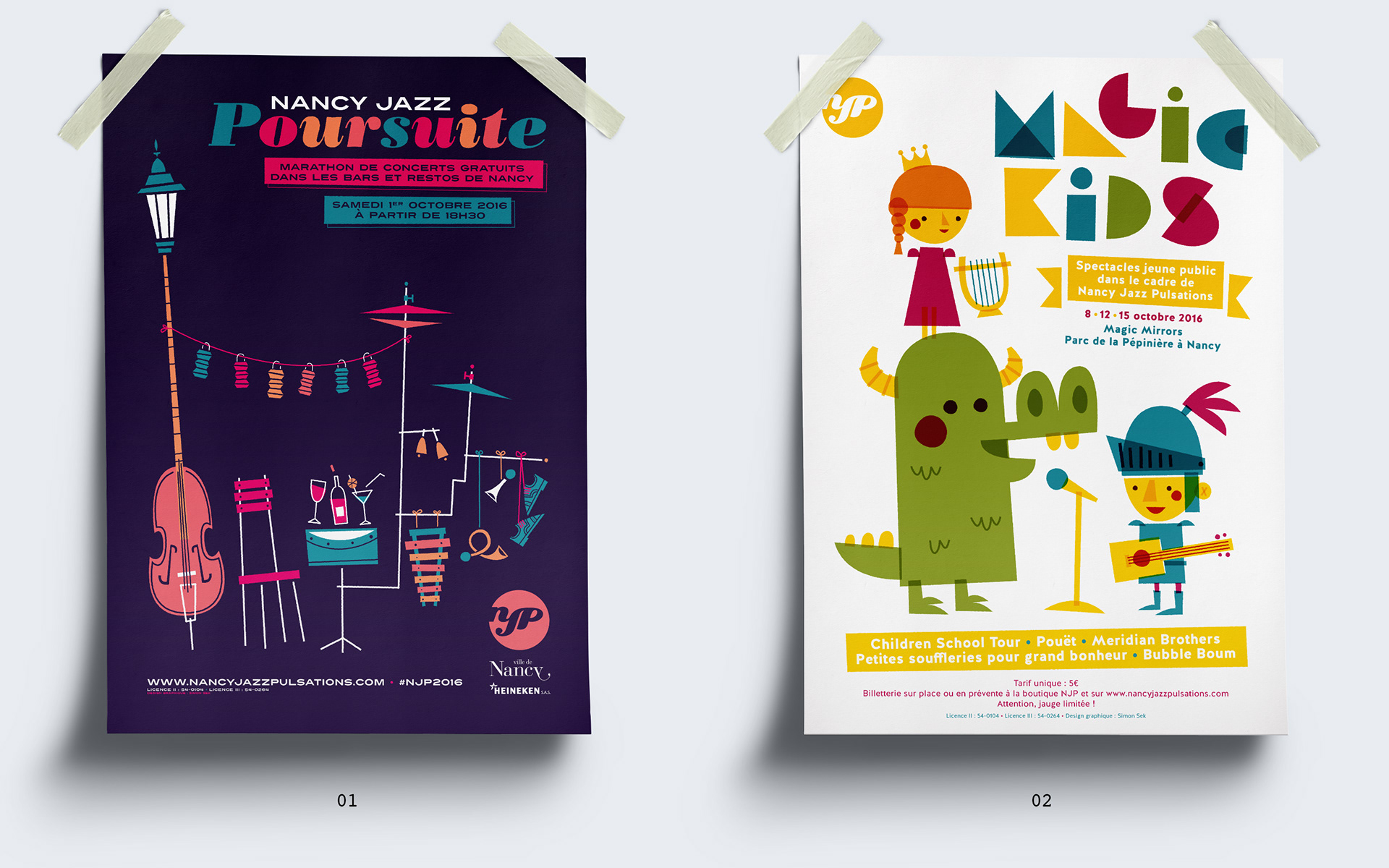 2017
01. Nancy Jazz Poursuite
02. Magic Kids